Currently CLOSED
until further notice
/
Contact Us
/ Photo, video, conversion, transfers & disc duplication since 2003
On-site printing event photography | Onsite photo booth service
Event photography and instant on-site portrait and onsite photo booth printing for business conventions, corporate events and private party events
STUDIO OPERATION NOTICE:
We are currently CLOSED until further notice and do not take new orders or accept walk-ins. If you are an existing client and have a question about a recent order, please let us know. Thank you and we'll post a note on this page once the studio reopens.
Professional Onsite Printing Mobile Photo Studio Service
Looking for an instant on-site photo printing and professional photographer services for your next business, corporate, non-profit or private event? We have been providing event photography with on-site instant digital photo printing services since 2003.
Vaskevich Studios can work with your holiday party or event marketing plan to deliver a superb on-location photography and mobile photo lab printing service that will make any event memorable and help to reinforce a company marketing campaign if necessary. With the latest developments in digital picture and portrait printing technology we're capable of producing high quality photo prints from 4×6, 5×7 to studio quality 8×12 photo portraits instantly on-location without a compromise in quality. We can also convert our mobile photo studio with on-location printing to a photo booth setup to add more entertainment value if required.
If you need a reliable, on-time and professional event photography and printing services that you can count on, we're here for you. Since 2003, Vaskevich Studios has been consistently recognized for the award winning photography and reliability of the service. We are always on-time, pay attention to details and upgrade our photography and photo printing equipment to keep up with technology trends. Providing an compromised quality of event photography and on-site printing services is our goal.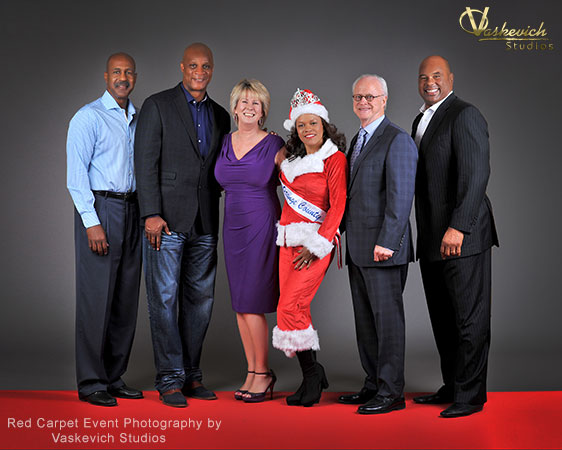 Vaskevich Studios specializes in on-site printing, express photo editing and instant photo booth printing for the following types of event and convention photography
Corporate and private events
Trade shows, conventions & grand openings
Business and private parties
Holiday events and parties
Sports and sporting team events
Performing arts & Dance recitals
Proms and school graduations
Medical conventions and medical staff events
Event Photo Marketing
Weddings
On-site high quality formal portraiture and school portraits
Onsite photo printing and onsite green screen photography with instant photo printing is commonly used for Event Photo Marketing, Convention Photography and Corporate Photography.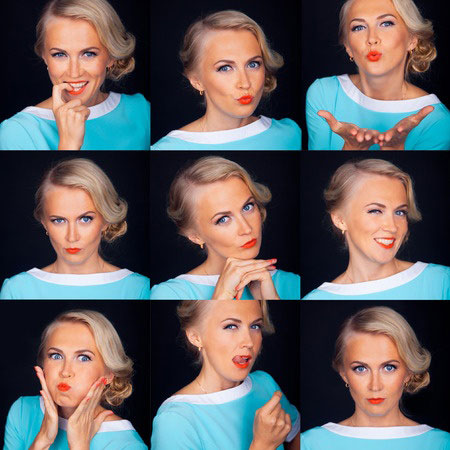 For on-site event photography and printing email or call our Orlando Orange County location at (Currently CLOSED)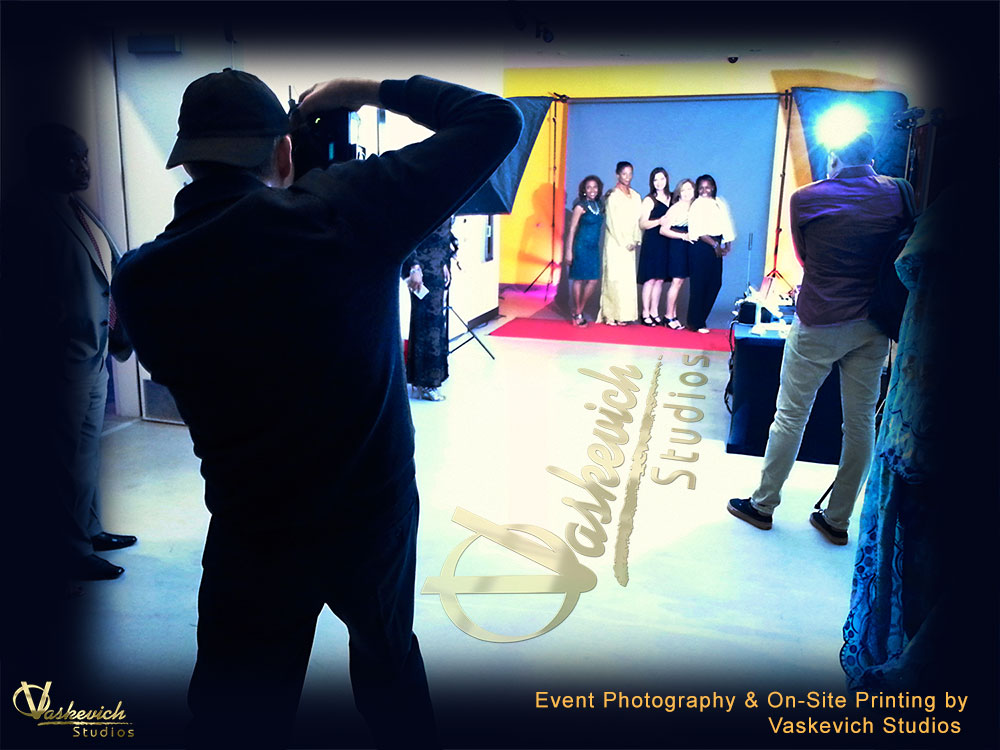 Service Highlights
Various photo booth style options, including photo booth backgrounds, green screen effects, photo booth graphics and template design
Competitively priced packages for a high quality event photography service
Variety of props and fresh ideas to complement an event theme of any special event
Exclusive quality guarantee on all on-site photo printing and portraits produced
Custom photo overlay graphics, logo and border design to complement any event purpose or marketing image
Green screen background photography with custom designed or client provided backgrounds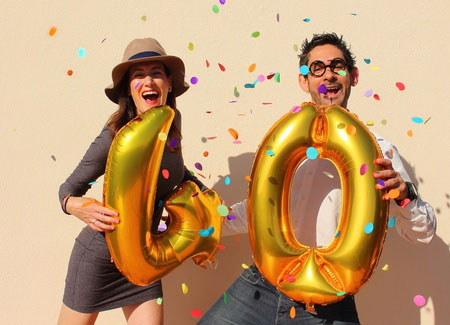 An award winning photo studio quality of photography, prints and portraits
Indoor or outdoor photography with on-site picture editing and photo lab printing.
Various photo booth style options, including photo booth backgrounds, green screen effects, photo booth graphics and template design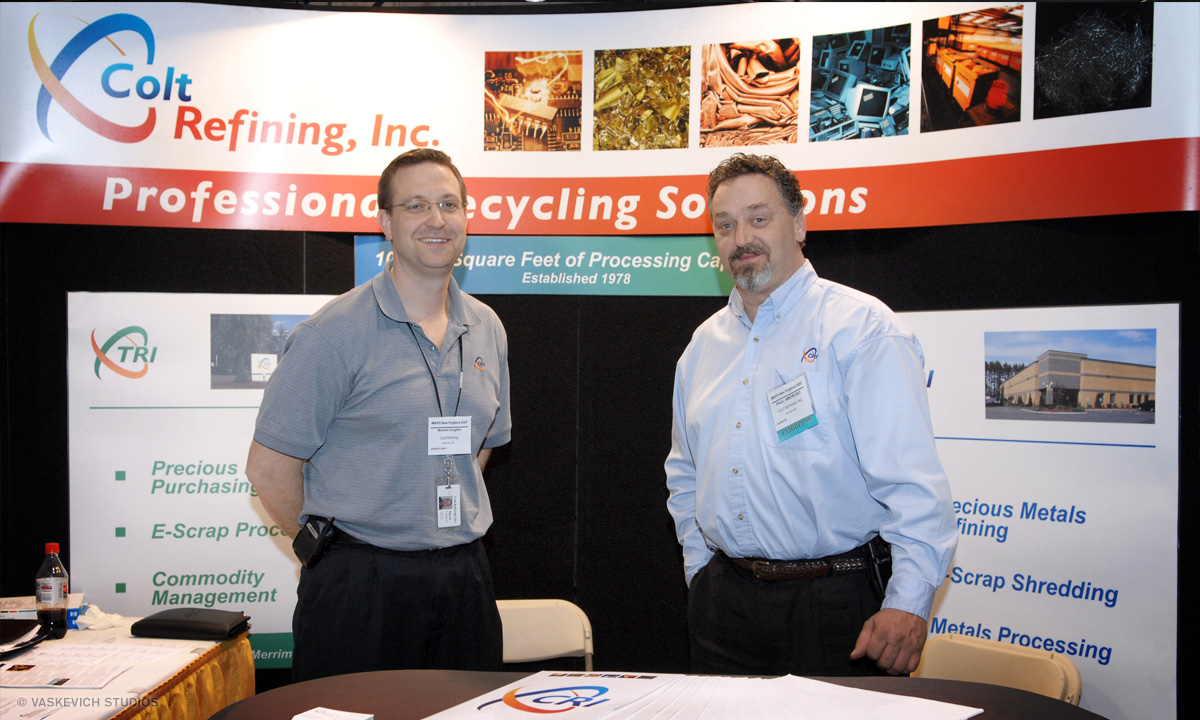 Event Photography
Vaskevich Studios is a full time event photo studio that delivers an exclusive photographer event service which rivals the highest quality standards of photography in the industry. With our professional on-site photography & printing services we are able to produce beautiful, professional portraits and highly entertaining photos printed on the spot in a matter of seconds. We do not hire or outsource photography services, and each event is served by an exclusive award winning photographer that consistently delivers the results.
Our extensive experience with all types of personal and business events allows us to properly and efficiently approach any client requirements for on-location photography and photo printing needs that serve an intended purpose.
Each event is unique, therefore a reliable, highly experienced and creative event photographers make a difference. With our dedication to service and professionalism, we deliver a five star service each time. When you hire Vaskevich Studios for your event photography needs, we do what we're supposed to do and on time.
Our other event photographer specialties include but not limited to charity fundraisers, sales and shareholder meetings and company milestones.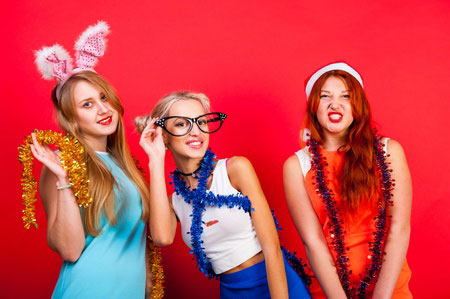 Custom professional magazine color backgrounds can be provided at additional cost to accommodate all on-site printing photography packages for corporate and private events, trade shows, conventions & grand openings, holiday events and parties, sports and sporting team events, performing arts & dance recitals, business and private parties, proms and school graduations, weddings, on-site high quality formal portraiture and school portraits.
On-site printing and mobile photo lab
On-site photo printing has become an important and trending element for event photography. On-location photo printing and/or photo booth type of service generally helps to:
Add an entertainment value to any event and increase its dynamics
Reinforce a company branding
Promote a company product or service awareness
Boost an employee loyalty and confidence
Complement and product or service sold alongside at the event
Make any event memorable
Generate new leads and returning customers
Increase sponsorship opportunities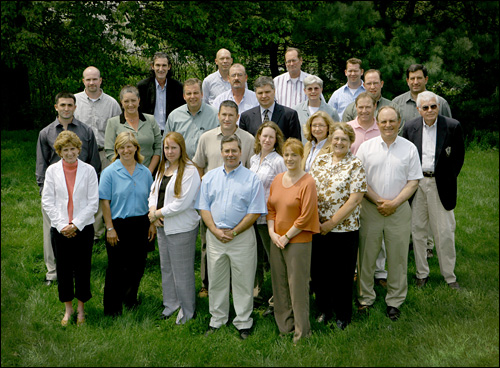 As we shoot event photos, we immediately edit the pictures and retouch portraits to get ready for mobile lab event photo printing. Custom retouching and photo color processing is also available at the request.
Some of the available mobile lab instant printing picture sizes are 4×6, 6×7, 6×8, 8×10 and 10×12.
Photo and Printing Service Quality
We guarantee your total satisfaction and are able to meet specific requirements for any event type. Our on-site printing service utilizes some of the most advanced tools in the event photo industry and we're always up to date with current trends for on-location portrait photography.
Service Rates
We offer competitive group and event photography rates. The lower per-hour rates are applied to projects that book photographers in advance.
For event and group photography service email or call our Orlando Orange County location at (Currently CLOSED)

Professional Mobile Photo Studio Coverage Area
Most of our on-site photo booth and onsite printing photo studio service packages include the travel fees. Orlando Convention Photography and Miami Convention Photography events are eligible for special event photography and onsite printing volume discounts. If the service is required beyond the coverage area, additional travel fees may apply .
Our photography, audio recording and video production services coverage area includes but not limited to center of Orlando / Orange County districts and the following cities: Aloma, Altamonte Springs, Apopka, Azalea Park, Azalea Park, Belle Isle, Casselberry, Celebration FL, Clermont, Cloud FL, Cocoa FL, Conway, Conway, Davenport, Doctor Phillips, Eatonville, Edgewood, Fairview Shores, Fairvilla, Fern Park, Forest City, Goldenrod, Holden Heights FL, Kissimmee, Lakeland, Lockhart, Longwood FL, Maitland, Merritt Island and Cocoa Beach, Melbourne, Mims, Oak Ridge, Ocoee, Ocoee, Orlando, Orlovista, Oviedo, Pine Castle, Pine Hills, Port Saint John, Rosemont FL, Sanford, Sky Lake, Titusville FL, Union Park, University Park FL, Windermere FL, Winter Garden, Winter Park, Winter Park and Winter Springs FL.

For most projects that require photography or video services delivered outside the studio location, there are no additional travel fees applied to the locations in close vicinity of Orange Country, Apopka FL, Winter Park, Clermont FL, Christmas, Kissimmee FL and Titusville FL.

Being located in the center of Greater Metro Orlando downtown area, we are locally and conveniently connected to the following locations via routes I-4 and RT408: Altamonte Springs, Celebration, Christmas, Conway, Davenport, Eatonville, Gotha, Lake Butler, Lockhart, Maitland, Maitland, Melbourne, Meadow Woods, Oak Ridge, Ocoee, Orlo vista, Pine Castle, Pine Hills, Sky Lake, St. Cloud, Windermere, Winter Park, Winter Springs. Travel fees may apply according to the service type and distance from our studio location. Special photo and video service and product discounts are applied at the time of an order.